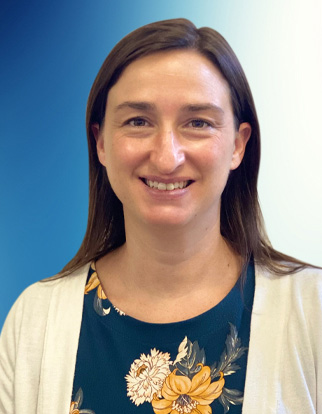 Corie Stone holds a bachelor's degree in English Education from Ithaca College and a master's degree in English from Southern Connecticut State University. After teaching for eight years, Corie developed a passion for working with teachers as well as students, so she decided to pursue a master's degree in Educational Leadership from Montclair State University. Corie has also completed the necessary coursework to earn her certification as a Teacher of Students with Disabilities from New Jersey City University.
Following her passion for learning and reading, Corie began her career in education as a high school English teacher in Westbrook, Connecticut. After relocating to New Jersey, Corie felt incredibly fortunate to have found and become a part of Sage Day Schools. At Sage Day, Corie sought opportunities to broaden her impact on the educational community through mentoring new teachers and serving as the English Department Head. In 2013, Corie took on the role as the Instructional Supervisor before transitioning to her current role as the Director of Curriculum and Instruction in 2016. In addition to overseeing the development, review, and implementation of curriculum, she also provides professional development support to staff.
Throughout her time at Sage Day, Corie has focused her work on providing students with instruction and experiences that are meaningful, relevant and personalized to the needs of the students. Corie believes strongly in creating an educational environment where students feel empowered, challenged and supported.
Corie Stone
Director of Curriculum and Instruction