Blog
How Our School Works to Prevent Bullying
Posted: October 12, 2018 | Written By: Holly Ference | Category: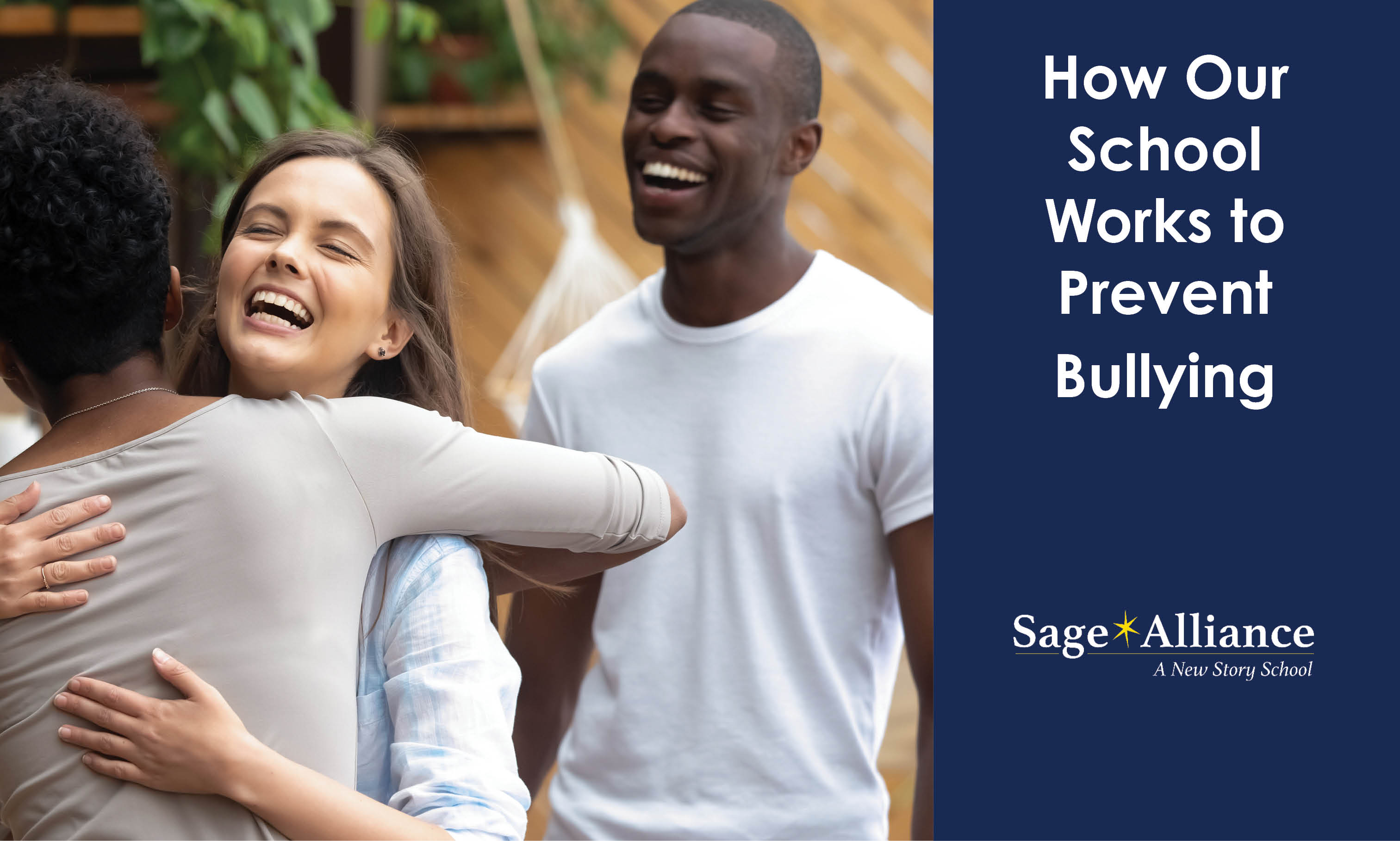 Bullying is a serious issue occurring at schools all over the country. For kids and teens who have been bullied, it can be incredibly difficult for them to feel safe and comfortable in a school environment where bullying most often takes place. When children are in their pre-teen years getting ready to make the transition to high school, they are trying to figure out who they are and they are learning to become comfortable in their own bodies. 
At Sage Day, we do not tolerate bullying and have implemented several practices to combat the bullying epidemic. In honor of October being National Bullying Prevention Month, we challenge students, parents, staff and everyone in our community to stand up against bullying. 
Sage Advice on Combatting Bullying 
To better understand bullying, one must understand the bullying triangle. The bullying triangle is made up of the bully, the target and the bystander. Sage Day strives to create a school environment that is warm and nurturing, and where everybody feels safe. In the schools, students are surrounded with positive messages on being a good person and treating others with respect. 
The Therapeutic Model 
At Sage Day, our student to staff ratio does not exceed 6:1. We believe in a low student to staff ratio because it helps students feel safe and provides a better learning environment. Most noticeably, parents and students choose Sage Day as their schooling option because of our therapeutic program. 
Twice weekly, students attend individual and group therapy sessions as well as once weekly family sessions. This gives our students plenty of opportunity to open up about their feelings, struggles and frustrations. In therapy, students should feel comfortable to talk about any experience they have encountered related to bullying. 
We strive to make Sage Day "a place to belong". Visit our website to learn more about our therapeutic education approach. 
Want to be notified of new articles and resources from Sage Alliance? Click here to submit your email and opt into our newsletter.