Blog
How Your Child Can Stay Connected When They Can't Meet Face To Face
Posted: November 25, 2020 | Written By: Holly Ference | Category: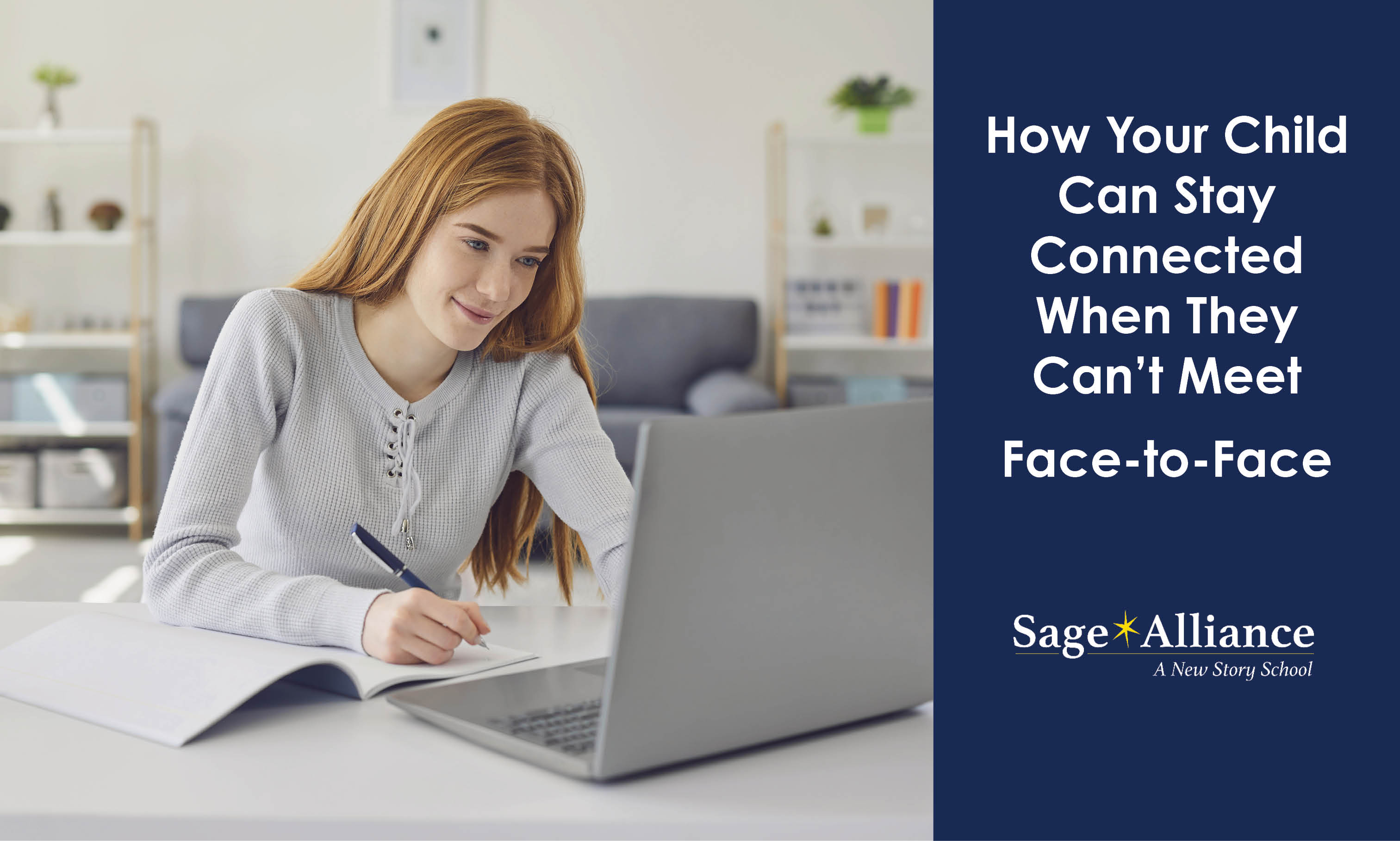 Due to the COVID-19 pandemic, many students have to transition from traditional to online learning. This change requires teachers, parents and students to learn new ways of communicating to ensure that students get the most out of their education experience. Now that school attendance is limited or altogether impossible for many students, we have to ask ourselves how we can compensate for the lack of face to face with teachers and classmates. Outlined below are some helpful suggestions for educators and students to help them navigate this difficult transition.
The old-fashioned way
An excellent way for educators and students to personalize the learning experience and stay connected with each other can be as simple as writing letters or sending each other postcards. Connect students by assigning them classroom pen pals. Educators could plan phone calls with students individually to discuss their progress and stave off feelings of isolation.
Virtual resources
Thankfully there are plenty of technologies that can facilitate teacher and student communication. Google offers a suite of free tools to support the current learning environment, ranging from Google Hangouts to Quizzes in Google Forms. Helpfully, Google has published a blog article on distance-learning where you can learn more. Microsoft also has many resources available to help educators and students transition to remote learning. Further details and tips from Microsoft are here.
ClassDojo is a free communication platform that connects parents, educators, and students. Watch the following seven-minute video and see how to use ClassDojo to engage with families and students.
Thankfully, video chat and conferencing platforms are abundant. Apps like Zoom and Webex are easy to access and offer free video calls. Google Hangouts and FaceTime are also popular, free ways to engage with students one-on-one.
Personalize lessons
Young people can see that there is much uncertainty at the moment. Anything familiar will provide some measure of comfort. For example, personalizing lessons wherever possible reassures students that you care for them. Some ideas include recording a video message to the class, utilizing a chat app like Slack, writing emails to individual students, or including class-specific details in your worksheets or activities.
Maintaining community
Physical distancing will leave many students feeling isolated and upset by the loss of connection with their peers. Offer challenges to work on throughout the day, and encourage them to share their progress and results with the class. Share drawing, cooking, origami, meme, and dance challenges through photos or videos in a group chat. Getting involved in these challenges and sharing their progress will help form new relationships and strengthen existing ones, creating community.
Share a music playlist
Music is an excellent way for students to connect with their peers. Ask your students what music they are listening to and build them a class playlist. Share the playlist through a music-sharing app like Spotify or SoundCloud. By engaging and collaborating with students through their interests, you'll show them that they are more than a name on a class's roll sheet. 
Taking these steps to maintain your class's connections will benefit everyone, both now and when schools transition back to a physical classroom. 
Want to be notified of new articles and resources from Sage Alliance? Click here to submit your email and opt into our newsletter.