Blog
Our School Based Counseling – Shoring Up The Foundation
Posted: October 05, 2017 | Written By: | Category: Emotional Health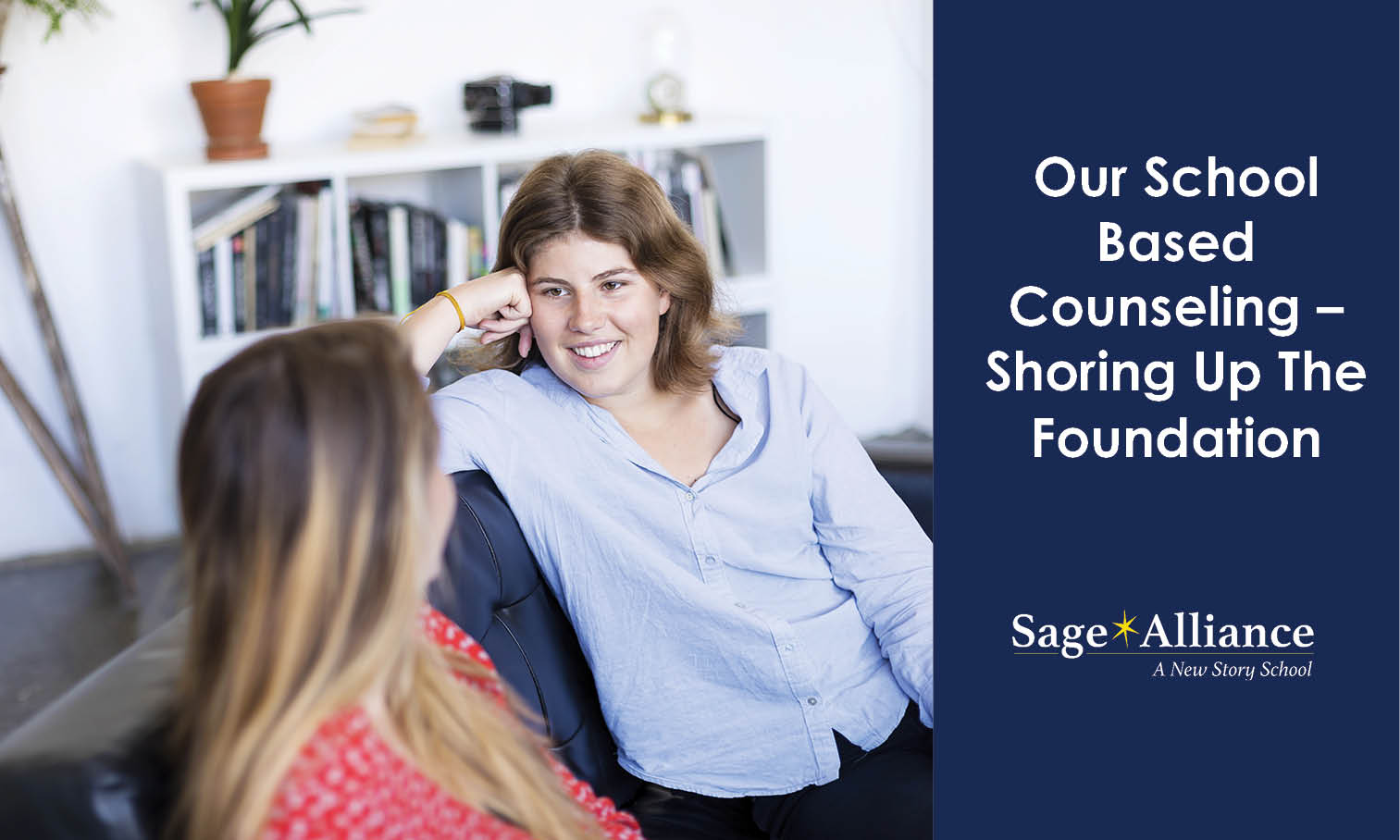 There is often a similarity between good therapeutic work and construction. During the summer, I was watching a construction project on a neighbor's older home. The work being done was intricate and needed to be done with patience and care. To achieve the end product, which in this case was a second level on the home, the foundation had to be strengthened. I noticed that during this process the workers didn't try to strengthen the foundation all at once by digging down to the bottom. Instead, they dug down a few feet and worked on each section thoroughly before they moved to a deeper level. This made sense, if the whole foundation was exposed without being first shored up and strengthened, the foundation could have collapsed. 
Like construction, therapy is a thorough process that requires patience in order to build a solid foundation. Some people come to therapy with a goal of being happy again, or being happy for the first time in their lives. At Sage Day, that too is often the implied goal with the additional goal of being successful in school. With the right approach, expertise and commitment our mutual goals are achieved, but it takes times. 
Therapy is a process that involves trust, patience and understanding. It is from these three components that the emotional foundation gains strength. There is no miracle intervention that can quickly improve someone's condition, whether it be anxiety, depression, school refusal or other emotional issues. If you are looking to find true strength and change, it requires commitment. 
We roll our sleeves up with our students, but move at a pace that measures progress and we move deeper and expect more as the student improves and gets stronger. As a result students are more resilient; they are able to handle more than before, and they come to understand their strengths, talents, reasonable limits and expectations. After Sage, we want our students to feel that their new and stronger foundation can handle the demands of life.
Want to be notified of new articles and resources from Sage Alliance? Click here to submit your email and opt into our newsletter.