Blog
The Post-High School Outcomes
Posted: June 08, 2016 | Written By: Holly Ference | Category: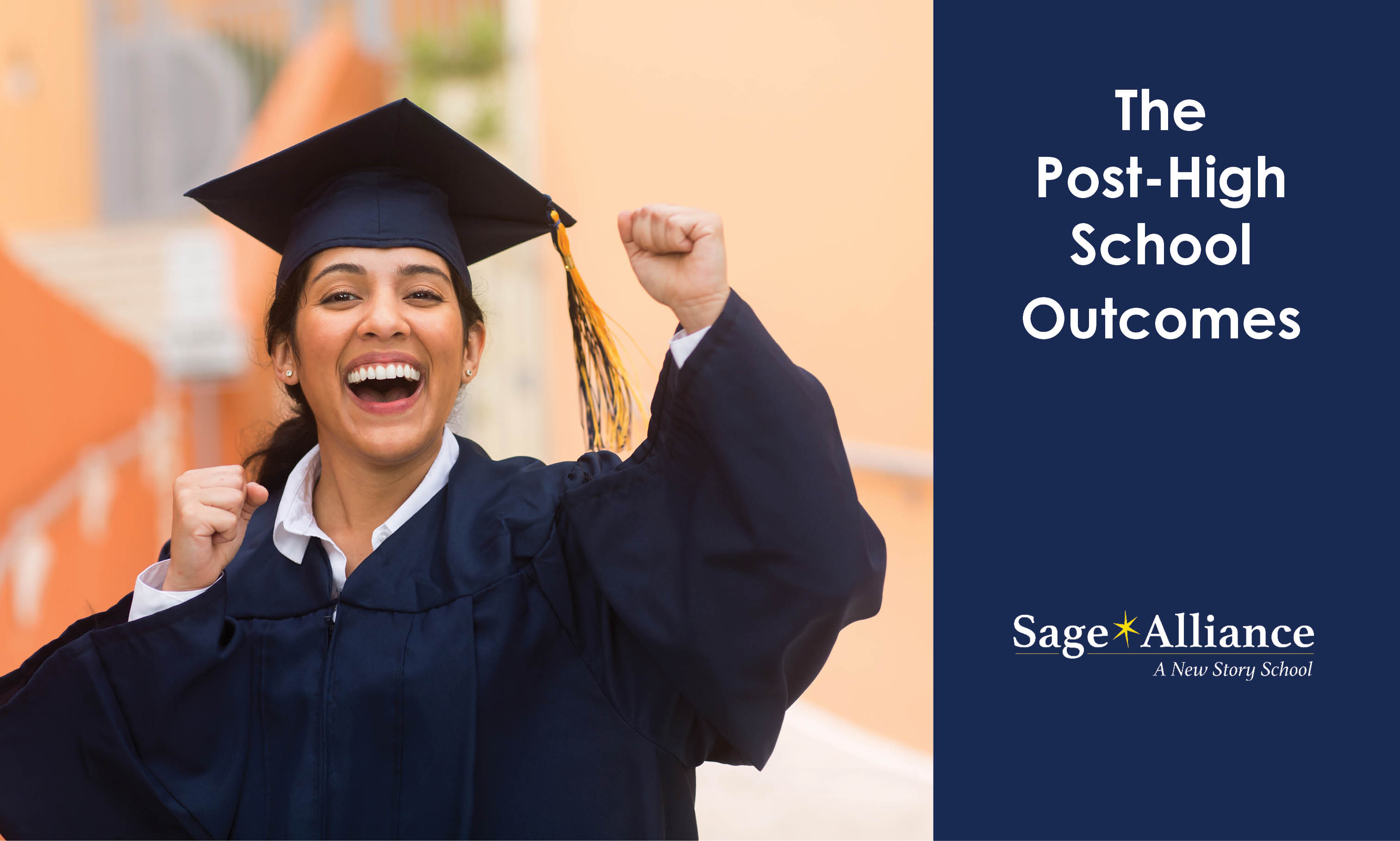 By Christopher Leonard, LCSW, M.Ed. 
At the end of a school year, we reflect on outcomes. What did our students learn?  What will they take with them? Are they prepared to be successful? We generally hope for mastery of the five paragraph essay, the ability to solve for x, a grasp of the scientific method, an appreciation of history sufficient to prevent one from repeating the mistakes of the past, and, of course, overall readiness for college and/or the workplace. How do we know we have prepared our students?  One way we know, is that they come back and tell us.  Many alumni stop in to visit and update us on their progress. They tell us what has gone well and what hasn't. We hear about false starts and pleasant surprises. And we hear a lot about giving back. Most recently, we spoke with a Sage graduate who just got back from teaching in Thailand and will soon be heading off to teach in Vietnam. Another graduate is working as an EMT while training to become a paramedic. A third, is graduating from college where he spent the last few years tutoring his peers and is now heading to graduate school to pursue his masters degree in education. Of course, giving back isn't the only way to be successful, but the compassion it shows indicates the kind of strength and wisdom that we'll need from our next generation of leaders. Strength and wisdom. Those are pretty good outcomes. 
Want to be notified of new articles and resources from Sage Alliance? Click here to submit your email and opt into our newsletter.