Blog
Sage In-District Services
Posted: October 25, 2013 | Written By: | Category: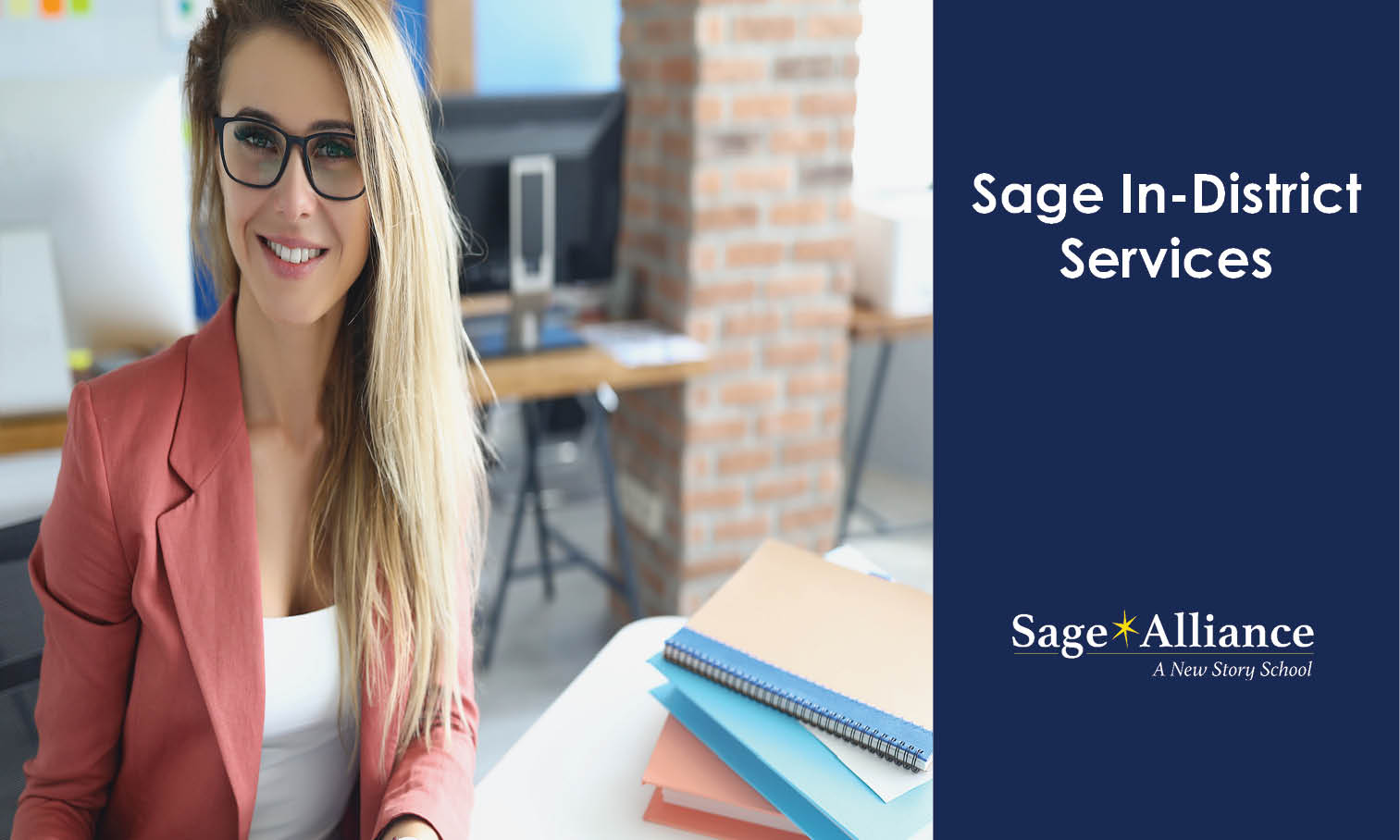 As a leader in the field of therapeutic education, Sage Day recognizes that there is a population of public school students who would benefit from our clinical services while remaining in their district. To meet this need, we offer  Sage In-District services, an initiative we launched a few years ago. Having built positive relationships and a strong reputation among child study teams and mental health professionals, and the trust of hundreds of parents whose children have benefited from a Sage Day education, we are now able to bring our skills and services directly into public school districts. 
We currently offer embedded clinical services in 12 schools throughout northern New Jersey. Services include individual, group and family counseling, classroom observation, in-service presentations, and additional support and consultation for districts. 
Best of Both Worlds 
Sage Clinicians  bring with them expertise in the therapeutic realm as well as experience in the educational world, and understand how to balance both of these to the benefit of students and educators. Every day in our own high school and middle schools, we integrate the supports our students need with quality education, which is precisely what the districts we serve are able to do now. 
Having a Sage Clinician on site is an excellent adjunct to the work done by the child study teams and school counselors, and provides a higher level of care that serves public schools and public school students in several ways: 
Specialized Clinical Resources the Students Need in Comfortable, Familiar Surroundings 
Sage Clinicians deal with more intense clinical needs of the students within a specific student population. They focus on active treatment, and provide preventative and restorative early intervention for students struggling with an array of clinical issues. Our clinicians are not bogged down in the non-clinical, administrative and case management details required of the district child study teams and counselors, who must work with a much broader student population. 
Students receiving Sage Day's clinical services also have the comfort and safety net of knowing they can check in and receive support from their on-site therapist when they need it, should an issue arise that can't wait for their regularly scheduled appointment. Overall, there is less disruption to the student's school day, which further enhances his/her school experience. 
Reduces Outplacements and Frees the Districts from Hiring Clinical Supervisors or Specialists 
Sage  In-District services is designed to fill the gap between traditional in-school support and an out-of-district placement. Working with child study teams, school counselors, and school administrators, we identify those special education students who would benefit from staying within district. 
The Sage Day therapists see more complex cases that require well-trained and closely supervised therapists—issues of school avoidance, depression, and anxiety, even self-injury are common. In addition to providing the in-district therapist, Sage Day's director, who has 25 years of clinical experience (16 of them in therapeutic school interventions), provides direct clinical supervision. It all adds up to a level of support, specialization, and supervision that are not usually available in the typical school structure. 
In-District Services Provide Consistency to Students Who Need it Most 
Ongoing on-site clinical sessions are scheduled according to each student's needs, from one to several times a week, which is different from crisis intervention or the "as-needed" model of traditional public school counseling services. 
Sage Day's interventions are consistent, which provide the students ample opportunities to work through their issues in a more productive fashion. Our therapists are also available to respond to and process a student's crises more immediately since they are on site and trained to manage these events. 
Embedded Clinical Services Helps Ease the Transition for Returning Students or Help Others Maintain a More Positive School Experience 
The accessibility to ongoing clinical services enables students to remain in their districts with less intervention or just the right amount of support. Embedded services also enable students who had been attending a therapeutic school out of district or receiving home instruction, to re-engage with and ease back into public school life with less conflict.  We find that students return to learning more quickly and are able to adjust to being back at public school more readily with this kind of ongoing support. 
Want to be notified of new articles and resources from Sage Alliance? Click here to submit your email and opt into our newsletter.