Blog
Staff Spotlight: Elizabeth Sardinsky, Career and College Coordinator
Posted: February 10, 2023 | Written By: | Category: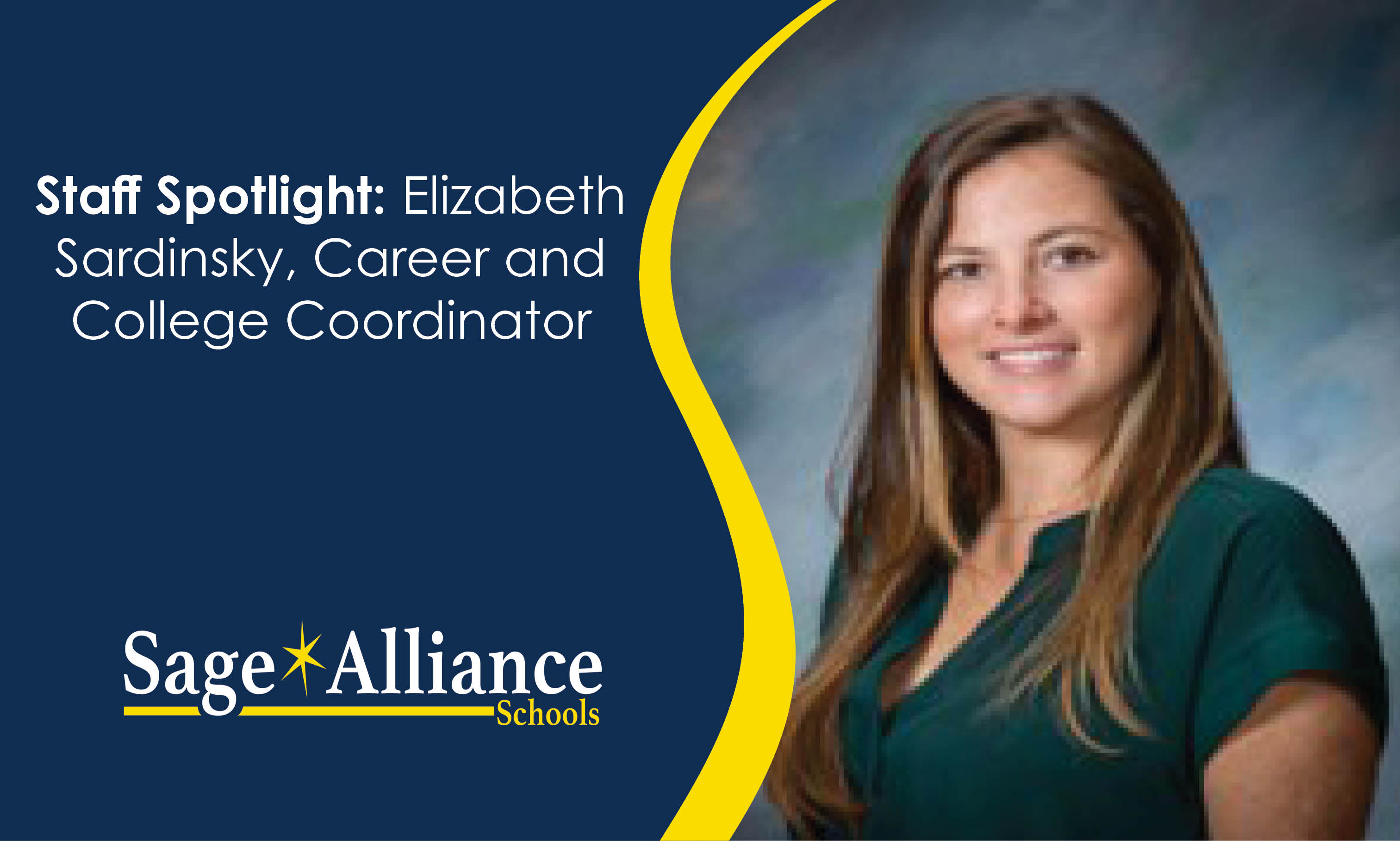 In honor of School Counselors' week, we'd like to spotlight the work of our Career and College Coordinator, Elizabeth Sardinsky. Ms. Sardinsky works with students at all four of our high school campuses to support them in developing individualized post-secondary plans. This year, she has helped our 34 seniors submit applications to almost 70 Colleges and Universities throughout the country. 
Ms. Sardinsky works with the underclassmen throughout their high school career to build a solid foundation for the rigorous planning that takes place during senior year. Collaborating with staff at each campus, Ms. Sardinskly helps students and families navigate the entire process, from identifying the right schools or programs to submitting applications and securing financial aid.
Ms. Sardinsky offers students a wide range of experiences to help each student along their journey. This year, students attended field trips to several local colleges, attended presentations from various organizations, including Job Corps and the Department of Vocational Rehabilitation Services, and various career presentations. She also works with students to develop their resumes, gain work and volunteer experience, and strengthen their professional communication skills.
Reflecting on her position, Ms. Sardinsky shares, "One of the biggest highlights of my role is being able to get to know a student on a personal level and help them explore their different passions and interests. Together we create a road map for their future through completing interest inventories and discussing future goals.  This helps me really get a sense of who the students are and how I can best help them reach their highest potential.  Once they reach senior year, we are able to work together to apply to different schools, programs, scholarships, and create resumes they can take with them beyond graduation."
Want to be notified of new articles and resources from Sage Alliance? Click here to submit your email and opt into our newsletter.