Blog
Tips for Managing Midterm Exam Stress
Posted: January 12, 2022 | Written By: Holly Ference | Category: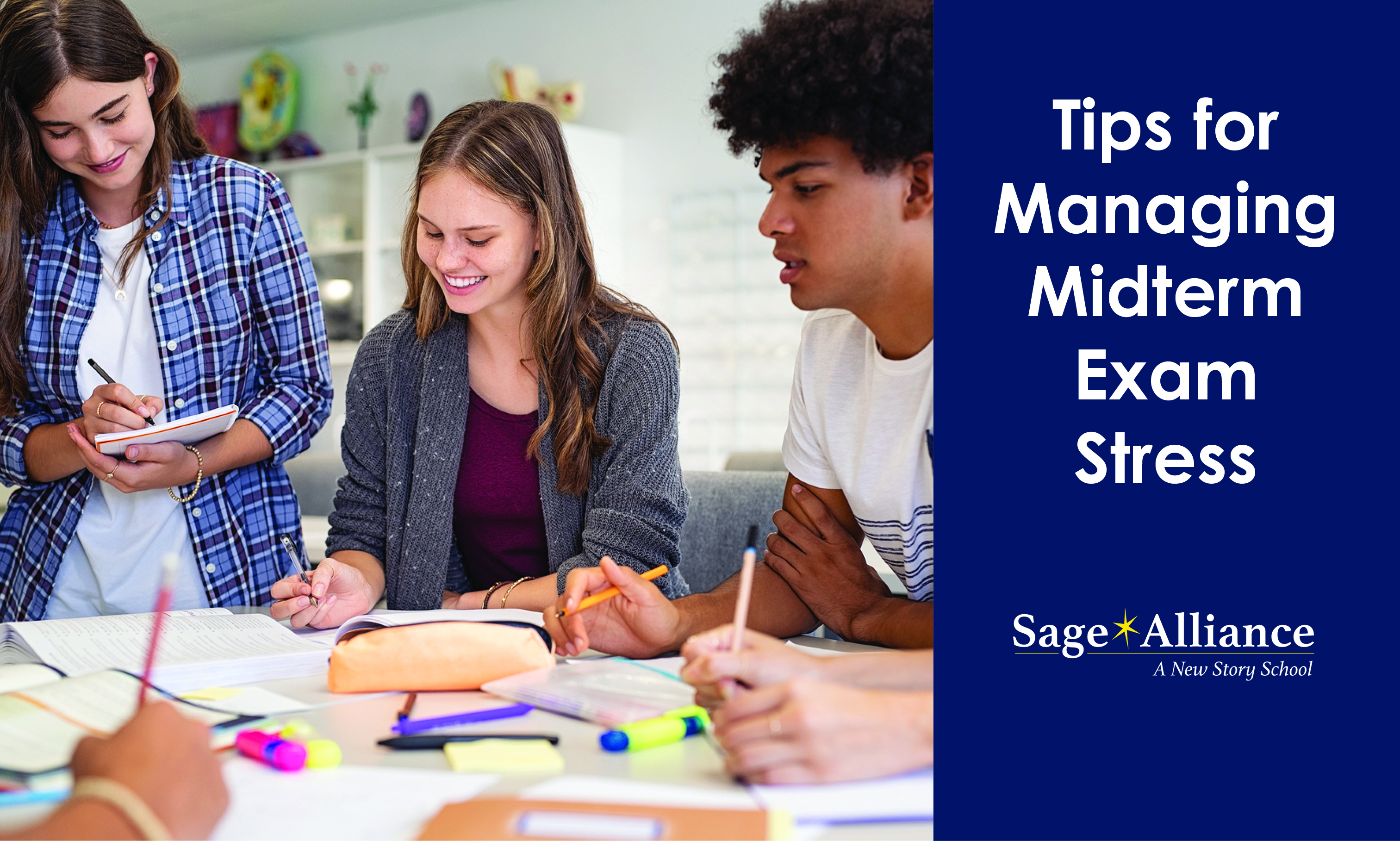 As we reach the midway point of our academic year, many of our high school students will need to demonstrate the knowledge and skills they've acquired throughout the first semester. While this is an excellent opportunity to solidify and celebrate their progress and accomplishments, exams naturally bring stress and unease. Here are a few tips to help students feel prepared and confident to tackle their exams.
Take a trip down memory lane. Use Google Classroom or your digital learning platform to refresh your memory and review the topics that you covered in class.
Organize your notes. Use physical or digital folders to compile the documents you've been given or that you've created. Prioritize ones that provide clear explanations of the main concepts you've studied.
Use online quizzes. This can be a fun and engaging way to review the material. Through various platforms, you can create your own quizzes or you may be able to find some that are already made that cover what you need.
Take advantage of review sessions. Teachers will provide clear expectations of exactly which topics you should focus on. You can also use these sessions as an opportunity to ask for help or clarification if there's a topic you're still struggling with.
Keep perspective. Exams provide an important opportunity to demonstrate mastery of your coursework, but they aren't the only way. There are many chances throughout each quarter to strengthen your understanding and show off your skills.
Midterms can be stressful but following these tips can help students conquer the anxiety of test-taking and display the knowledge they worked so hard for throughout the year.
Want to be notified of new articles and resources from Sage Alliance? Click here to submit your email and opt into our newsletter.