Blog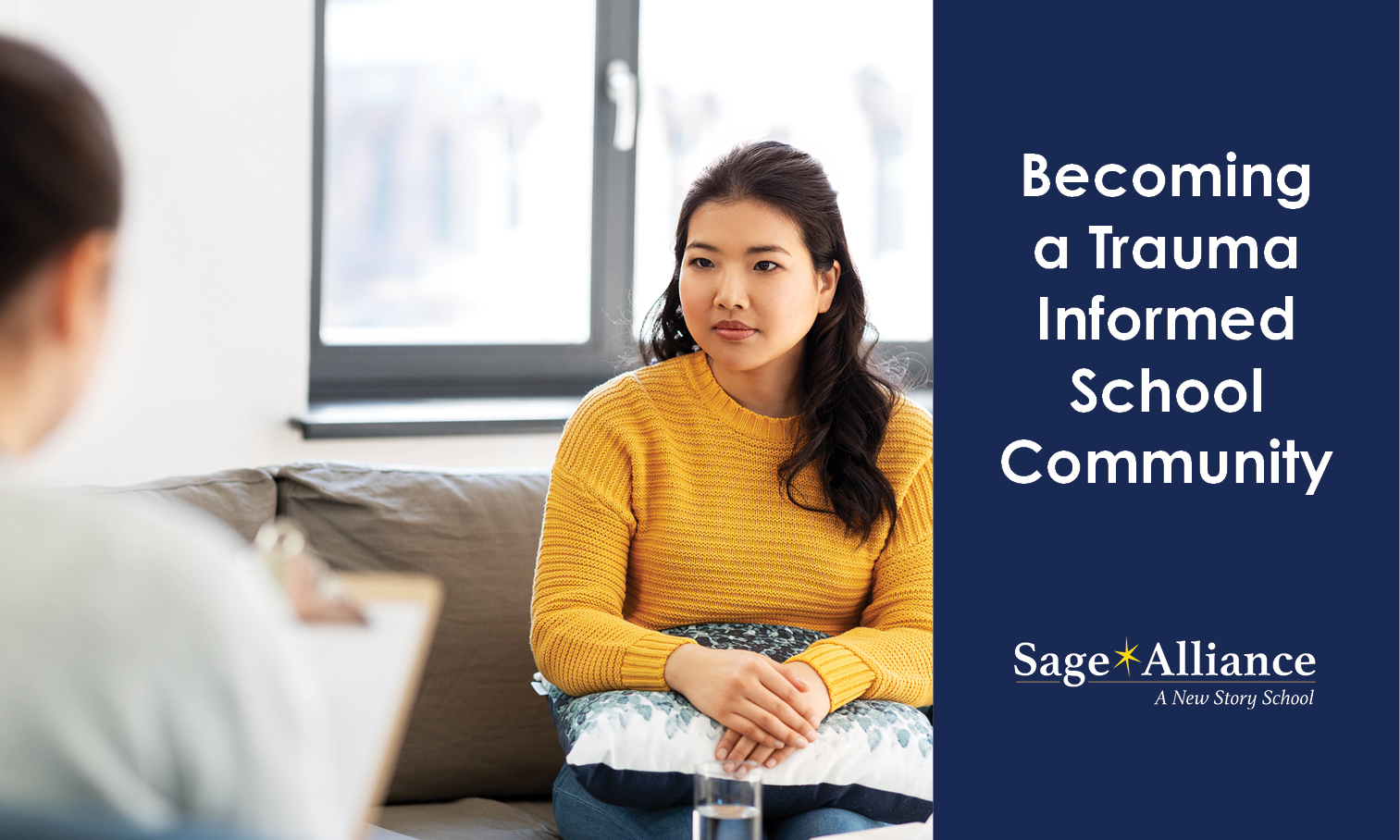 Many of our students have undergone traumatic experiences, and having a community of educators, clinicians, and parents who are educated on how to best respond to students' needs is essential to Sage Alliance. Becoming a trauma-informed school community empowers our educators and clinicians to help children who have experienced trauma succeed in school and in life. 
The Facts 
According to the Centers for Disease Control, up to 20% of children experience a mental health disorder every year. Often, experiencing trauma means children have lost hope and faith in not only others, but themselves, too. It is likely that teachers and parents will observe symptoms like avoidance, aggression, and a negative mindset. When a student re-experiences the traumatic event, it can lead to school phobia and school refusal. A trauma-informed school community encourages educators and professionals to respond in an empathetic and consistent manner to help affected students see the world in a new light, a more positive one with new and exciting experiences to look forward to. 
How it Works 
A trauma-informed school community aims to create an environment where not only do the children feel safe, but they are respected and have support from their mentors. 
Through open communication, clear expectations for all, and being aware and sensitive to the emotions and feelings of others, a trauma-informed school community is possible. 

The goal is to create a safe, respectful and supportive environment, not only when students are in moments of crisis, but all of the time. 
Sage Alliance held a workshop series to inform educators all over the state of how to incorporate these practices into their schools. Sage Certified Clinician David Strauss, Ph.D., LCSW spoke on the importance of this topic and shared how his experiences have helped students at Sage Alliance work through trauma. 
Want to be notified of new articles and resources from Sage Alliance? Click here to submit your email and opt into our newsletter.