Blog
How to Celebrate Your Senior from Home and Finish Strong
Posted: May 20, 2020 | Written By: | Category: Transitions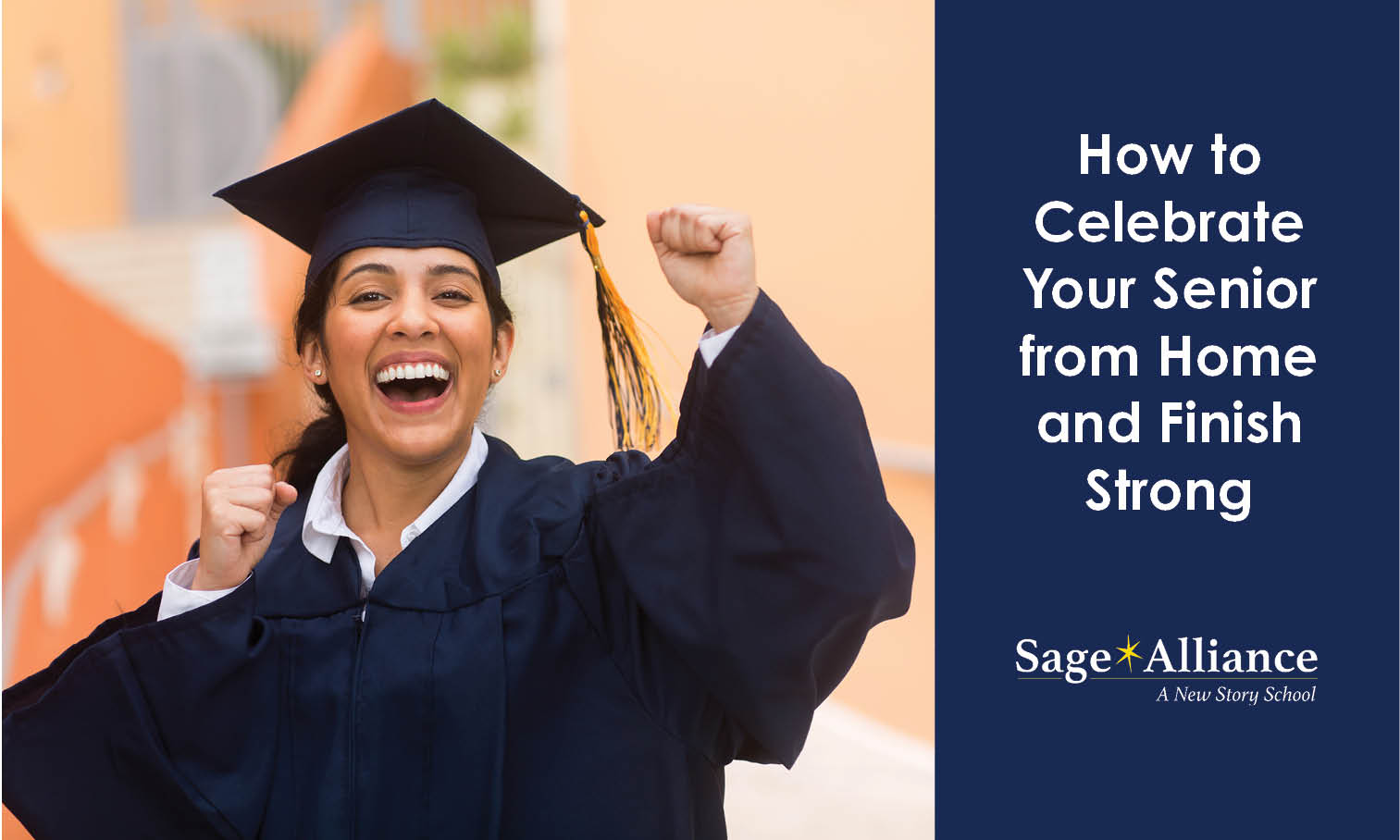 COVID-19 has altered life as we know it and has changed the way we live, work, and celebrate. Due to social distancing and other COVID-related life alterations, graduation for your high school senior will be different from any graduation that came before. This new normal can be a major disappointment for your senior and can cause them to feel stressed or have a "what's the point?" attitude. Although these times are tough, their high school graduation can still be special as long as you think outside of the box and find other ways to celebrate. Also, it is important to keep in mind that what your senior does now during this difficult and unusual time can help set them up for success in college and their future career. 
How to Safely Celebrate This Major Milestone 
Schools and families have had to get creative with how they celebrate their seniors who are graduating from high school. Between virtual graduation parties, drive-through graduations, parades outside of their homes, and more, there are plenty of safe and special ways to honor your senior during this difficult time. Other ways to celebrate your senior include: 
Virtual college reveal parties 

Organize a socially distant photo shoot 

Display a yard sign 

Have a graduation-themed dinner or ceremony at home 
At Sage Day, we have been able to have our annual NamasDay event for our seniors virtually. This day consists of two to three hours of mindfulness activities to help our seniors relax and reinforce the coping skills and techniques they have learned throughout their time at Sage Day. The seniors were sent a care kit package prior to the event to help with activities and supplies needed to get the most out of their NamasDay event. We were also able to have a senior parade! As long as you are willing to think outside of the box and put some time and effort into it, you can still honor your seniors and celebrate their success! 
How to Prepare for a Successful Future 
The transition from in-person to online learning has been very difficult for some students. This difficult transition has caused some seniors to want to throw in the towel and not make the most of their final few months of high school. It is important to reassure your senior that what they do with their time now is important and can set them up for success in the future. Being successful in distance learning now can help prepare them for online courses in college or working from home in the future. Now is the time to discover what works for them and what doesn't. What times of the day are they most productive? This discovery can help determine what class times and shift hours they should be seeking in the future. 
Over the summer, juniors and seniors should be using the college virtual tours to their advantage. A great resource for college searching is collegeboard.org. Seniors can use this resource to discover colleges that stick out to them. They can also make a pros and cons list of their top schools and hone in on one that speaks to them. Seniors can also create a college checklist to make sure they are using their summer to prepare for a successful transition into college. 
If you are looking for more information on college and career transitions, Sage Day has excellent tools and resources available. 
Want to be notified of new articles and resources from Sage Alliance? Click here to submit your email and opt into our newsletter.