Blog
How to Help Your Child Keep Track of Deadlines and Requirements
Posted: October 20, 2020 | Written By: Sage Day | Category: School Avoidance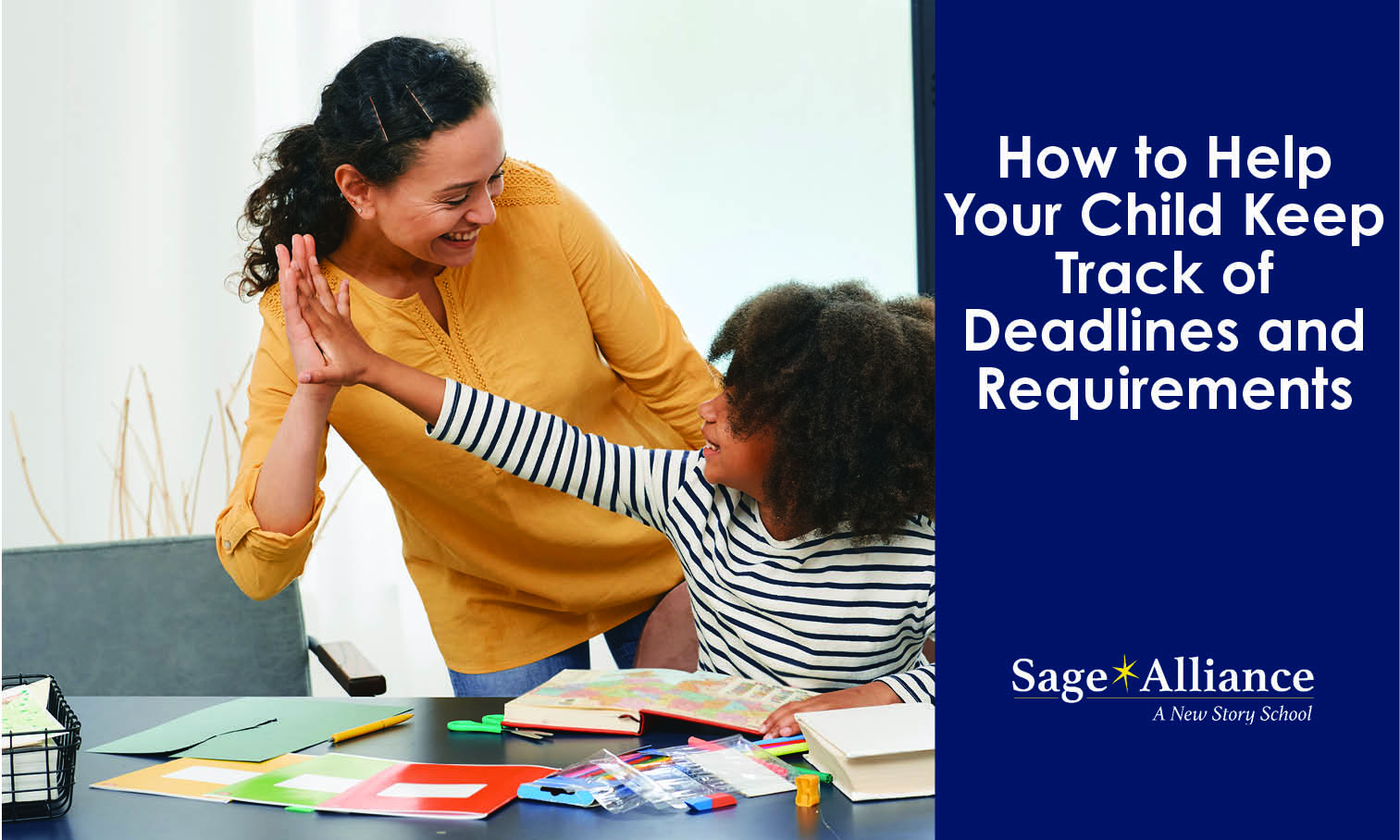 When parents take an active role in their child's academic education, their children become more successful in school. Now more than ever, parents are taking on much of the homeschooling responsibilities as classrooms across the country have gone virtual. Research has indicated that parental engagement leads to higher grades and test scores, increased graduation rates, better social skills, and improved behavior. Ensuring that your children are doing well in school is more than simply helping with homework, but it is also a delicate balance to ensure your child's independence continues to grow. 
Communicate 
Making sure that parents and educators are all on the same page is one of the most important things you can do to ensure your child's success, especially when their school is using a hybrid or virtual approach. Parents should have parent-teacher conferences to meet the teachers involved in their child's life. From the teacher, parents can learn more about what their homework policies are, and how as a parent you can be more involved. Both parents and educators can act as a support system for the student to ensure success in this unprecedented school year. 
Homework 
Homework is an integral component of your child's education, so take the time to sit with your child and help them when necessary. Help them plan for long-term assignments. Encourage them by checking their finished homework and by being available for any questions or concerns that they might have. Now that homework and schoolwork may seem one in the same, encourage breaks without screens to help create a mental transition. 
Calendars and Lists 
Incorporate a calendar or personal planner into their daily routine to help your child stay on top of their assignments. Teach your child how to make and complete a simple to-do list and prioritize important items. They'll feel a sense of accomplishment once items are crossed off their list.
Routine 
A consistent routine creates structure when your child begins to lose motivation or get distracted from assignments. Parents should sit down with their children and help them construct a plan to figure out what time period works best for them. Create a schedule with breaks for them to follow to set the tone for a productive day. 
Lead by Example 
It's important to remember that children follow their parents' example more than their advice. When your child sees you engaged in activities such as reading, writing, or chores, they're more likely to emulate the parent. Children should see their parents follow through on their commitments. 
If your child is struggling this school year, therapeutic education may be an option to consider. Learn about our Sage Certified Clinicians™ who work with our students struggling with anxiety and depression and provide them with the tools they need to succeed despite their obstacles. 
Want to be notified of new articles and resources from Sage Alliance? Click here to submit your email and opt into our newsletter.