Blog
New Sage Clinicians Added to Lawrence Township School District
Posted: October 25, 2017 | Written By: | Category: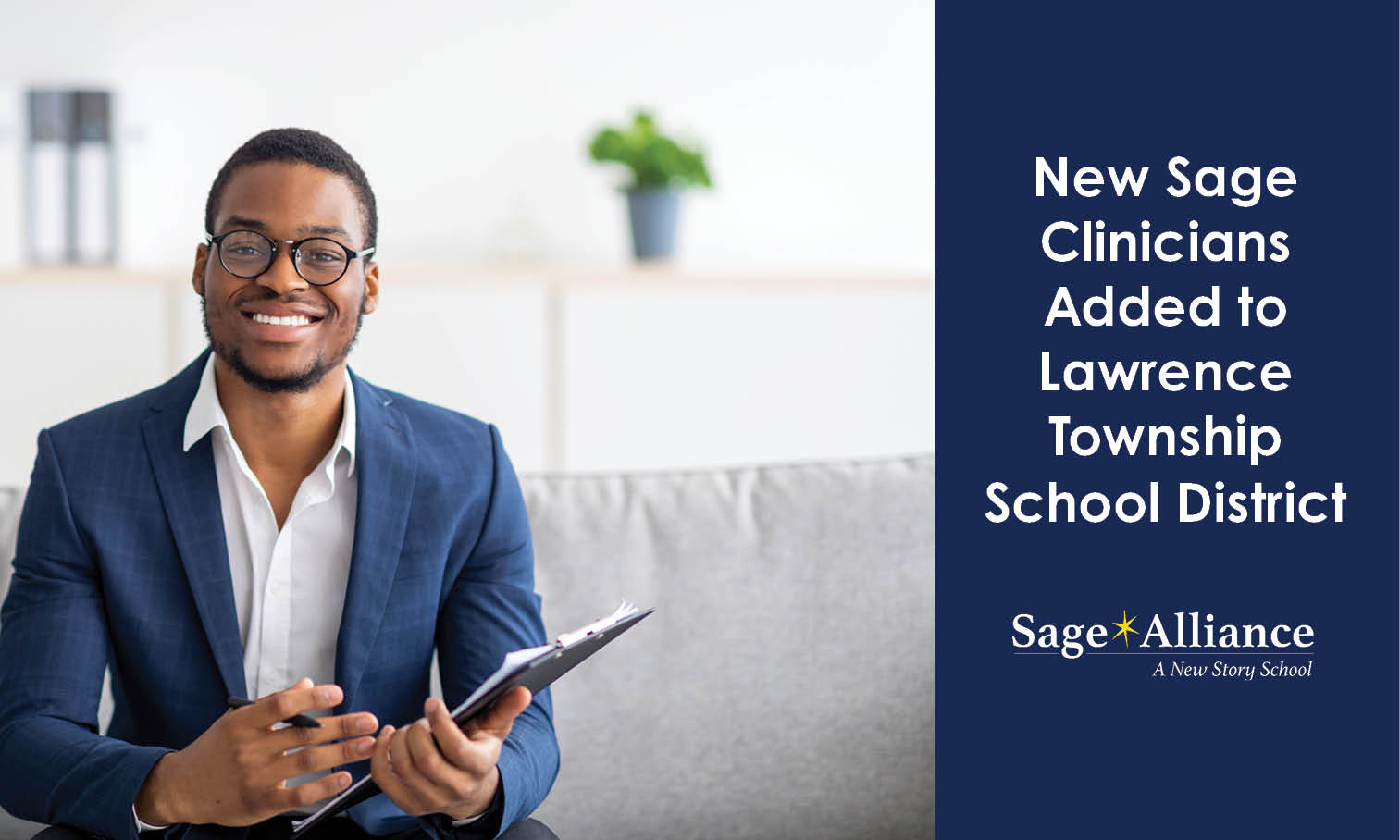 Sage In-District Services is proud to announce their partnership with the Lawrence Township School District. Lawrence Township High School and Middle School will each be adding a new Sage Certified Clinician™ in their efforts to implement a new mental health intervention program for the 2017-2018 school year. Sage Clinicians will be available for students struggling with emotional challenges, anxiety, depression or school-phobia. 
As of September 2017, students have had the opportunity to be referred for access the Sage Therapeutic Services through the Intervention and Referral Services Committee. This is available at both Lawrence High School and Lawrence Middle School. Sage Clinicians focus on providing preventative and restorative early intervention for students who struggle with a variety of mental health issues which may lead to school avoidance if left untreated. Overall, Sage Clinicians strive to provide a higher level of therapeutic intervention for students to enable them to thrive in the school environment. 
About Sage In-District Services:  Sage In-District Services brings both the educational and counseling expertise that are the essential components of effective school-based intervention. The school-based services are an outgrowth of the expertise that has been gained through 17 years of oversight with their Sage Day Therapeutic Schools. Some of the services offered include: Individual Counseling, Group Counseling- Process Group, Social Skills, Family Counseling, Classroom Support and Staff Development. 
Want to be notified of new articles and resources from Sage Alliance? Click here to submit your email and opt into our newsletter.