Blog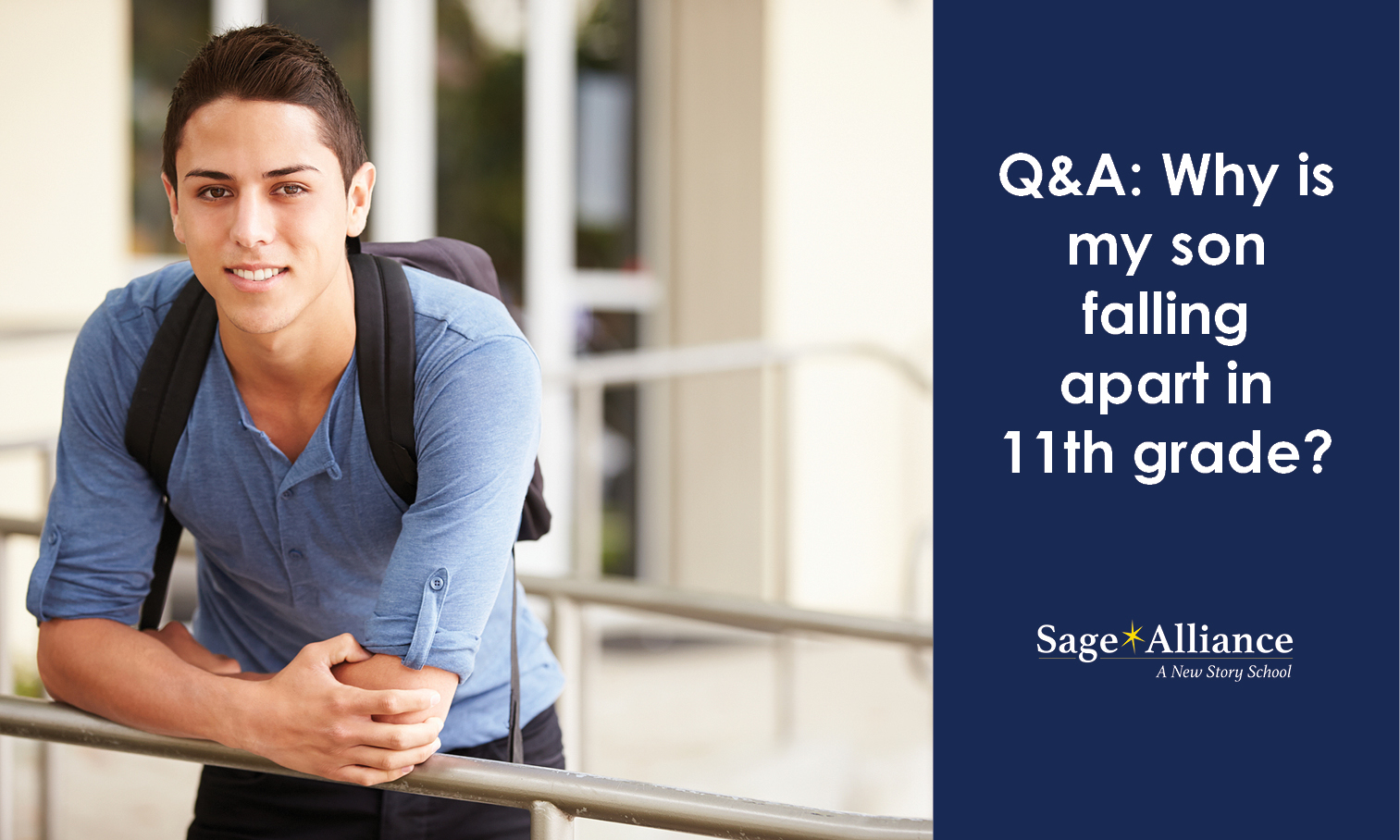 Why is my son falling apart in 11th grade? He has been a great student up to now and he is failing. 
The junior year of high school is a pressure cooker for many students. Facing standardized tests, choosing colleges and deciding what course of study to direct the choice of which college to attend can be overwhelming for the best of students. Students are repeatedly told that the 11th grade is the year when one should have a job, be involved in sports and do volunteer work to be a "well-rounded" college candidate. Many students become highly depressed, anxious, develop risky behaviors or 'shut down' in response to pressures and fear of failure. These feelings could be derived from various outlets some being: parental pressure, comparing oneself to the achievements of a sibling or a peer, or these feelings could be coming from a student's own internal drive. Relationships with peers are fragile and emotion-filled during this time period. 
A way to be supportive during this challenging time is to keep the lines of communication with your child open. Do not be critical or give advice unless asked. Falling grades and change of behaviors are a sign that something is wrong. Reassure your child that grades are not everything and that being happy and secure is important. Be supportive, loving and non-judgmental. Do not compare your son or daughter to anyone else as everyone matures at their own pace. Take the time to know your child and re-discover what he or she enjoys doing. Seek out a professional to help you and your child to help on this journey. 
Want to be notified of new articles and resources from Sage Alliance? Click here to submit your email and opt into our newsletter.