Blog
Why Teens Need Depression Screening
Posted: July 05, 2016 | Written By: | Category: Emotional Health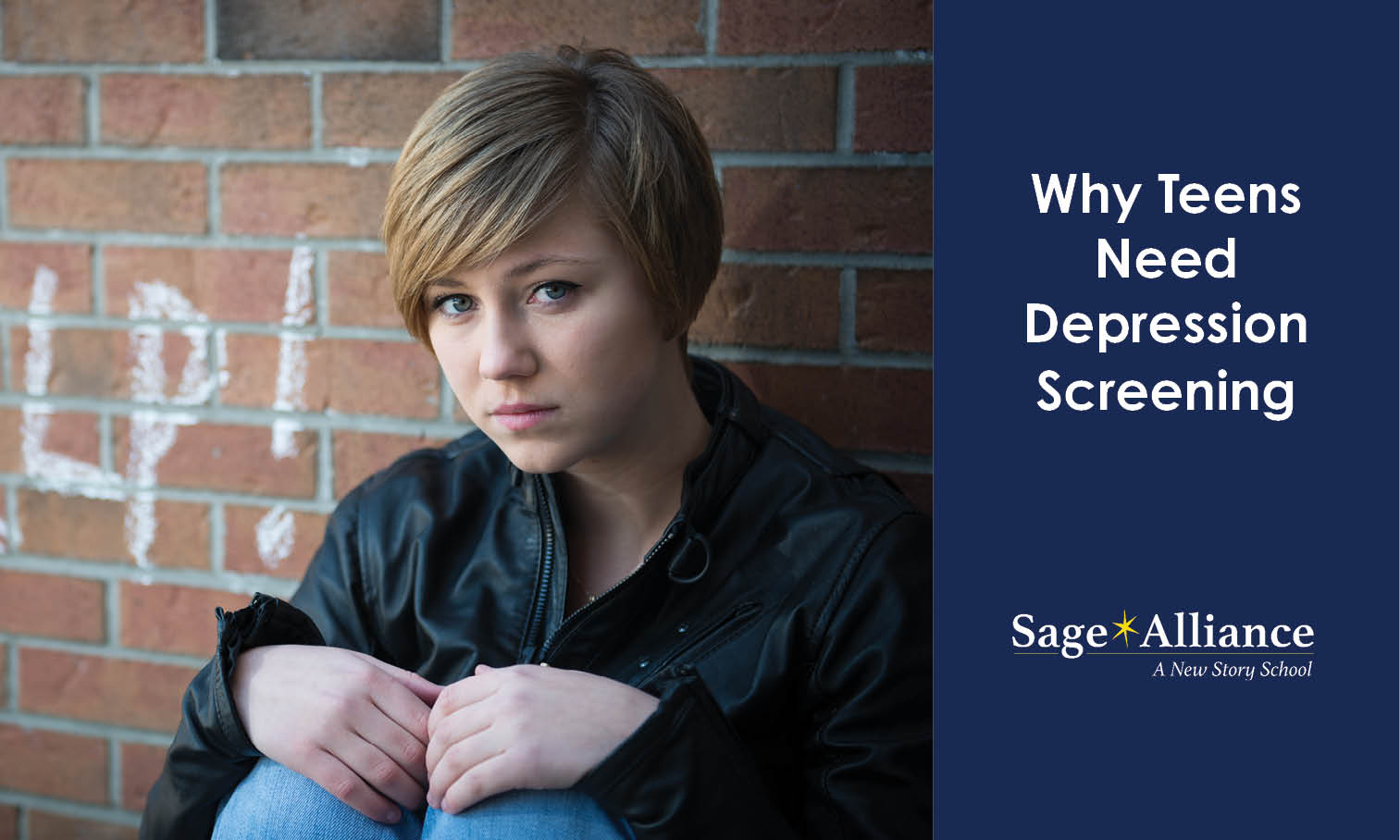 By Yael
Check-ups and regular screenings are well-established practices in pediatric care, particularly for children who have a family history of certain illnesses. There's absolutely no good reason why this shouldn't apply to mental health as well. 
Early diagnosis of depression among teens can help families take steps to treat it before it can lead to problems such as substance abuse, academic failure, trouble with the law, and self-destructive behaviors. Catching depression early allows families to try treatment options such as therapy, medication, and therapeutic schools before serious problems arise. 
Teens & Depression 
Depression is a mental health issue that can have serious consequences for teens. While a certain level of moodiness is to be expected from adolescents as they go through puberty and grapple with questions of who they are and where they fit in, depression is deeper and more pervasive. 
Nearly 20 percent of teens will experience depression before they become adults. Nearly 15 percent of teens will have symptoms of depression at any given time. 
Depression poses some serious risk to teens. Depression increases a teen's risk of attempting suicide twelve-fold. Nearly a third of teens suffering from depression will develop problems with drugs or alcohol. Even if teens don't develop these problems, struggles with depression often impair their academic performance and inhibit social growth. 
If a teen's parent or sibling has had trouble with depression, that teen is at an elevated risk of developing the illness. While lifestyle and environmental factors play a big role in depression, the influence of genetics cannot be denied. Teens with depression in their family background can benefit from screenings for the illness. 
U.S. Preventative Services Task Force Recommendations 
The U.S. Preventative Services Task Force recently recommended that all primary care doctors routinely screen their adolescent patients for depression. Experts on the task force say that primary care doctors are the front line in mental health, as they have more access to and interaction with teens than members of the mental health community. 
The task force recommended that doctors have a system in place to help connect teens to treatment options should they need support. The task force made no specific recommendations for the systems that primary doctors should have in place, but a range of options exist, such as having mental health providers work in the primary care practice or building referral relationships with local mental health clinics. 
Getting your teen screened for depression is no different than getting them screened for scoliosis or having them undergo an eye exam. It's the smart thing to do, and it can help you aid your child in getting the best possible start to adulthood. 
Sage Day Schools are New Jersey therapeutic schools offering specialized programs for students with a variety of emotional issues, including depression and anxiety. Accredited by the Middle States Association of Colleges and Schools Commissions on Elementary and Secondary Schools, Sage Day offers a rigorous academic program in an environment that also incorporates a comprehensive clinical program.
Want to be notified of new articles and resources from Sage Alliance? Click here to submit your email and opt into our newsletter.