Blog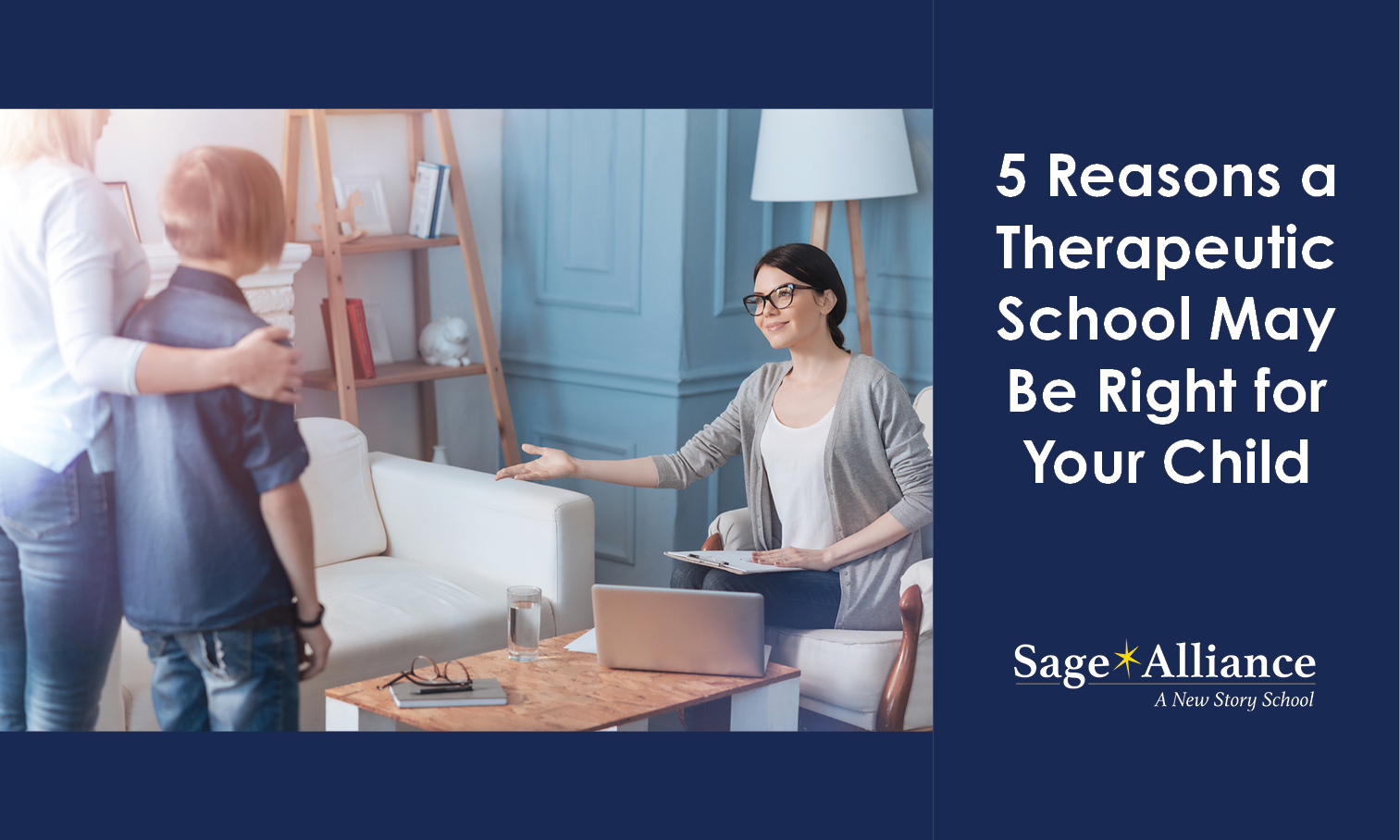 Sage Alliance's team approach contributes to the growth and development of students in New Jersey dealing with emotional issues. The school is proud to offer a solution to kids and teens that have struggled in traditional school. The slogan "Here we will do what others say you cannot" greets students as they walk through the front doors. If you've considered whether a therapeutic school is right for your child, here are five reasons to start the transition. 
Supportive Staff 
At Sage Alliance, clinical therapists are supervised and mentored by a clinical director, and each clinical director receives intensive and supportive supervision. Faculty, staff members and therapists convene regularly to discuss student needs for expedient solutions. In a therapeutic school, the whole staff is rooting for the success of their students and are equipped to handle sensitive situations that may arise. 
Focus on Mental Health 
Often, schools lack a fundamental aspect of personal growth – success is inextricably tied to mental and physical health. If a student is overcome by emotional struggles, has trouble dealing with perfectionism, or has problems with mental health, their academic performance can be impacted. A therapeutic school acknowledges this and emphasizes the importance of emotional support in order to achieve academically. 
"A Place to Belong" 
If a student identifies as "different" or can't relate the most of their peers, a therapeutic school can help them feel like they've found people just like them. Many describe Sage Alliance as "a place to belong" because the community is central to how classrooms and activities are run. Students are expected to respect and celebrate the differences in others and are able to form bonds in a way that can be difficult in another school setting. 
Individual, Group and Family Therapy 
An important piece of working through emotional issues as a young person is having the support of those around you. Individual, group and family therapy in tandem gives students a holistic program to work through their issues. The support students get from therapy that builds them up builds social and emotional learning, as well as emotional resilience. 
Opportunities Beyond Academics 
Sage Alliance puts an emphasis on preparing students for the next steps in life. With a focus on establishing a solid foundation of core skills like literacy, technology, critical thinking and creativity, students can take on what comes after graduation, whether that's continuing their education or entering the workforce. Developing emotional growth can equip students with the confidence to ask for help when needed, recognize and embrace strengths and weaknesses, and adapt to stressful situations. 
Want to be notified of new articles and resources from Sage Alliance? Click here to submit your email and opt into our newsletter.