Blog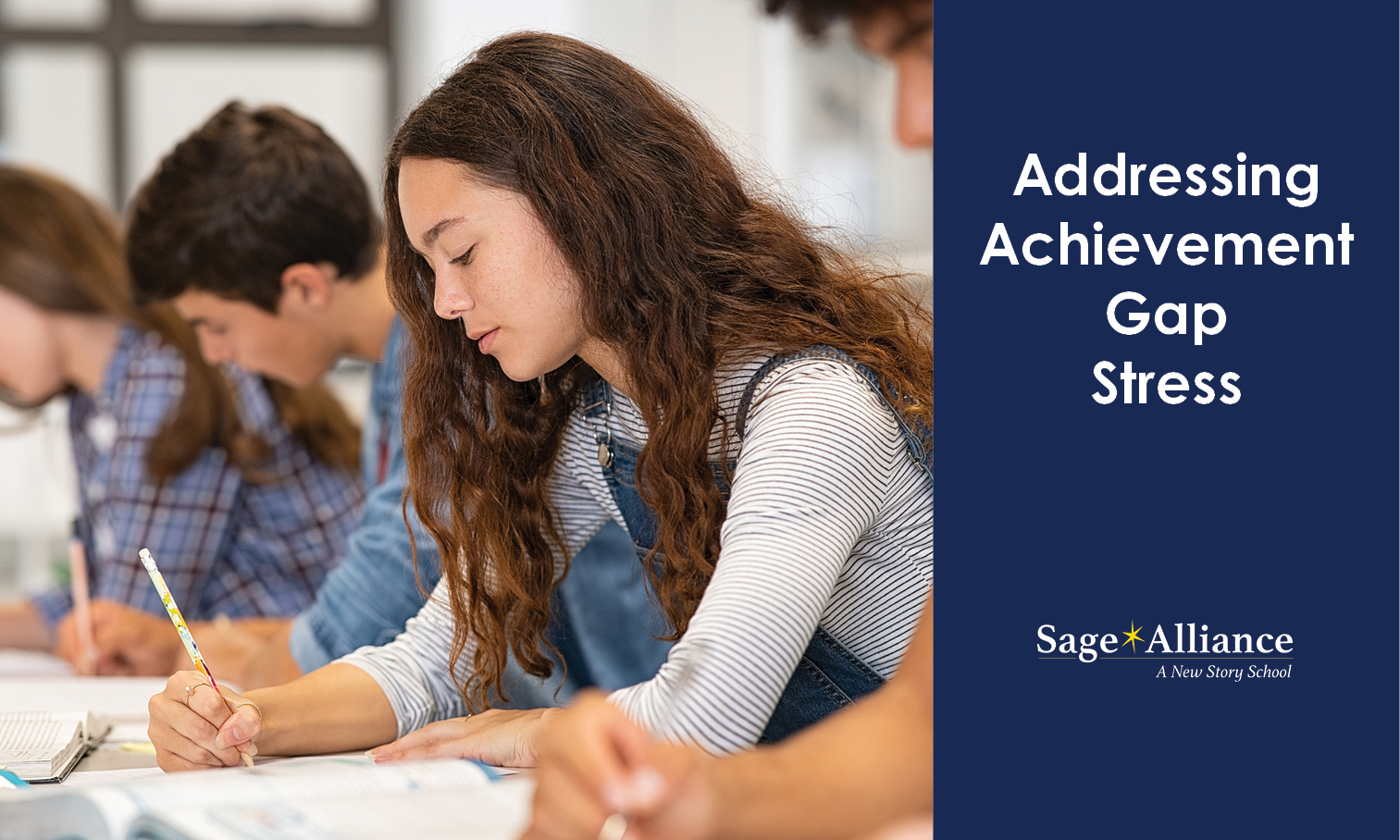 The achievement gap describes how inequality in income, opportunity, and socioeconomic status affects student achievement. "How do students see themselves in the school context? How accepted and valued do they feel by others? What are the students' academic goals and underlying beliefs about their ability to reach them?" 
Part of the achievement gap is 'stereotype threat,' which refers to the uncomfortable suspicion that a student's social identity marks them as ill-suited for academic success – whether in reality or in the eyes of others. An example of this is that in many countries, women are considered to be less mathematically able. Minority students may be subject to racially, ethnically and or religiously based stereotype threats. The September 2016 edition of the American Psychologist suggests "a race-based social stress" creates a hormonal response which has a direct impact on a student's ability to cope and inhibits the student's cognitive, physical, and emotional success in the classroom. 
More traditional approaches to closing the achievement gap have been to target the curriculum, incentives, or time spent in school and on task. Looking at it from a social psychology standpoint, interventions should aim to improve the student's experience in school. A recent study in the British Journal of Education Psychology states "Such interventions can take a variety of forms, from a simple writing exercise completed in a few minutes, to a regular program of stress-reducing meditation, to rearrangements of the classroom structure into cooperative groups. Despite the differences, each technique targets the socio-emotional experiences paradigm in a way that reduces anxieties and distractions, which can interfere with performance." Reducing stress and anxiety can be a key factor in addressing the achievement gap. 
First, and foremost, no student can succeed if they think they don't have an empathic support system. Students need to know that others understand their challenges… that someone "gets" where they're at in life. That being said, some students aren't exactly forthcoming with that information because their pride stands in the way of receiving the help that they need. That support system includes teachers, administrators, clinical staff, and other students. 
Secondly, it's important to create a non-judgmental, solutions-based approach for each student, which requires teachers and administrators to thoroughly understand the challenges that the student encounters during the normal course of their lives.  Are there life events that can be mitigated which can remove some of the stressors? When it comes to being non-judgmental, the last thing that a student needs is to feel like they're being belittled, shamed or condescended to. 
Third, the school must practice inclusion — that every student that walks through the doors of their institution feels like they matter and that they're accepted, regardless of their station in life. While some students might tend to shy away from participating in school events and isolate themselves because of their socioeconomic status, a consistent effort must be made to create an inclusive environment, including peer support groups. 
Fourth, it cannot be underscored enough that students need to feel that they are in a safe environment in which learning can flourish. If the student lives in a chaotic, unstable home, the last thing they need to experience is the same thing in school. 
Finally, in terms of academics, there must be a willingness on the part of both the student and the school to bridge that academic gap by providing any necessary academic support services, including tutors, counseling and other supplemental tools. 
All students deserve the opportunity to succeed, and it's only when we're able to walk a mile or more in their shoes will we able to set them up for success. 
Want to be notified of new articles and resources from Sage Alliance? Click here to submit your email and opt into our newsletter.