Blog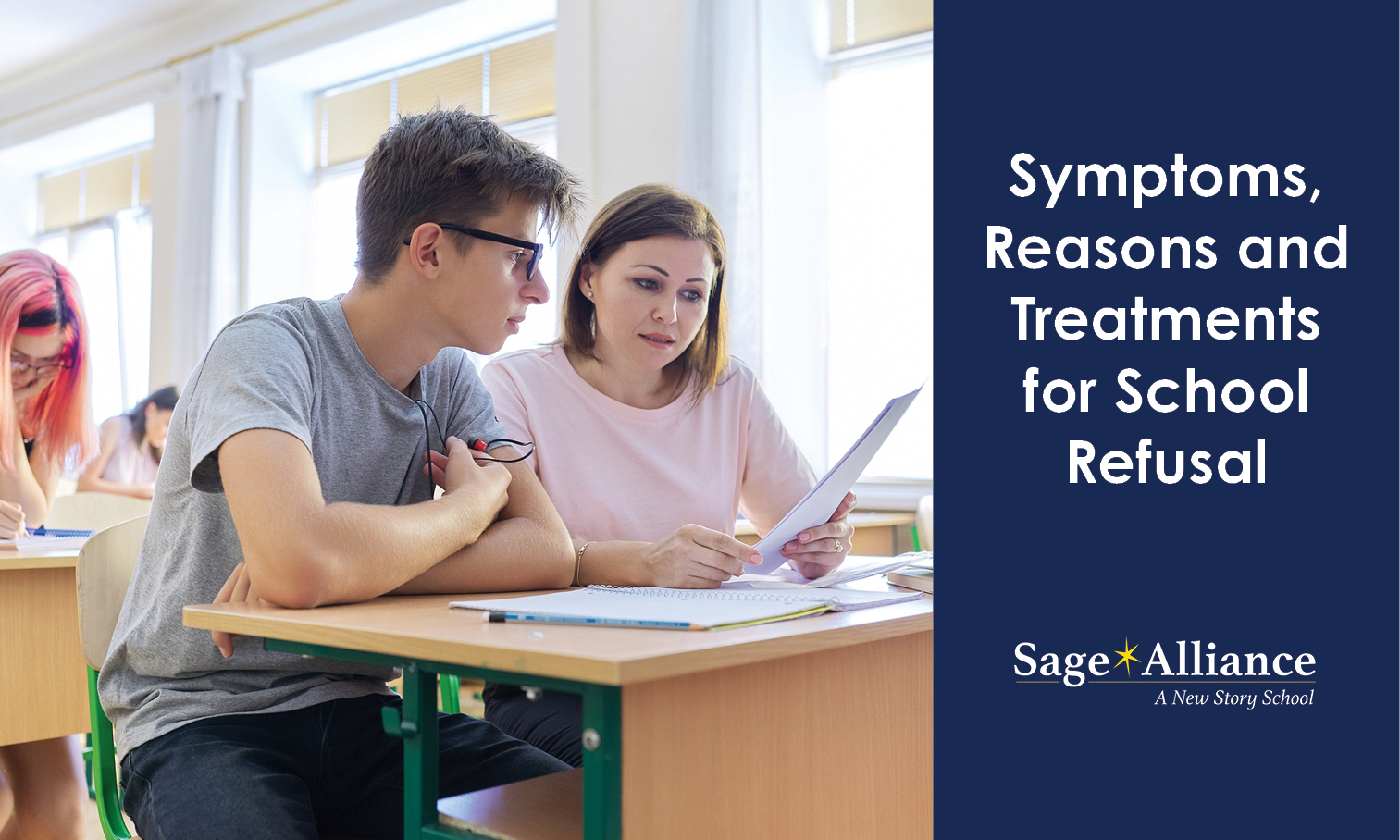 When a child or teen refuses to go to school on a daily basis or is wanting to leave school early regularly, this is if often referred to as school refusal. School refusal, also known as school phobia, can develop over time and can be noticed at any point during the year.
Symptoms of School Refusal
Symptoms can vary but are most often physical symptoms such as headaches and nausea. For a student experiencing school refusal, these symptoms are likely to occur shortly before it is time for them to leave the house to get to school. Some students will make it to school but will then regularly ask to go to the nurse's office to go home sick. In extreme cases, some students will even refuse to leave the house in the morning. Other physical symptoms to look out for include stomach aches, diarrhea, tantrums, separation anxiety, avoidance and resistance.
Reasons for School Refusal
Stressful life events like a move, starting at a new school or divorce can impact a student's attitude toward going to school and may trigger the beginning of school refusal. Big life changes like this aren't the sole reason that school refusal may develop in a student. School refusal may stem from a fear of something happening to a parent, not doing well in school, or being bullied.
An underlying issue is often the reason for anxiety driven school refusal, and this affects about two to five percent of students. It is common that this type of school refusal occurs between the ages of five and six, and ten and eleven and during transition years like moving up to middle or high school.
Treatments for School Refusal
To treat a school refusal disorder, it is best to communicate with your child's school to develop an effective treatment plan. Some students may be easier to treat depending on the severity of the school refusal disorder, but in many cases, students will need counseling to work through their mental health issues. Discovering the underlying issues is the most important step in treating school refusal.
Want to be notified of new articles and resources from Sage Alliance? Click here to submit your email and opt into our newsletter.