Blog
What to Do After Getting a Low SAT Score
Posted: April 12, 2019 | Written By: Holly Ference | Category: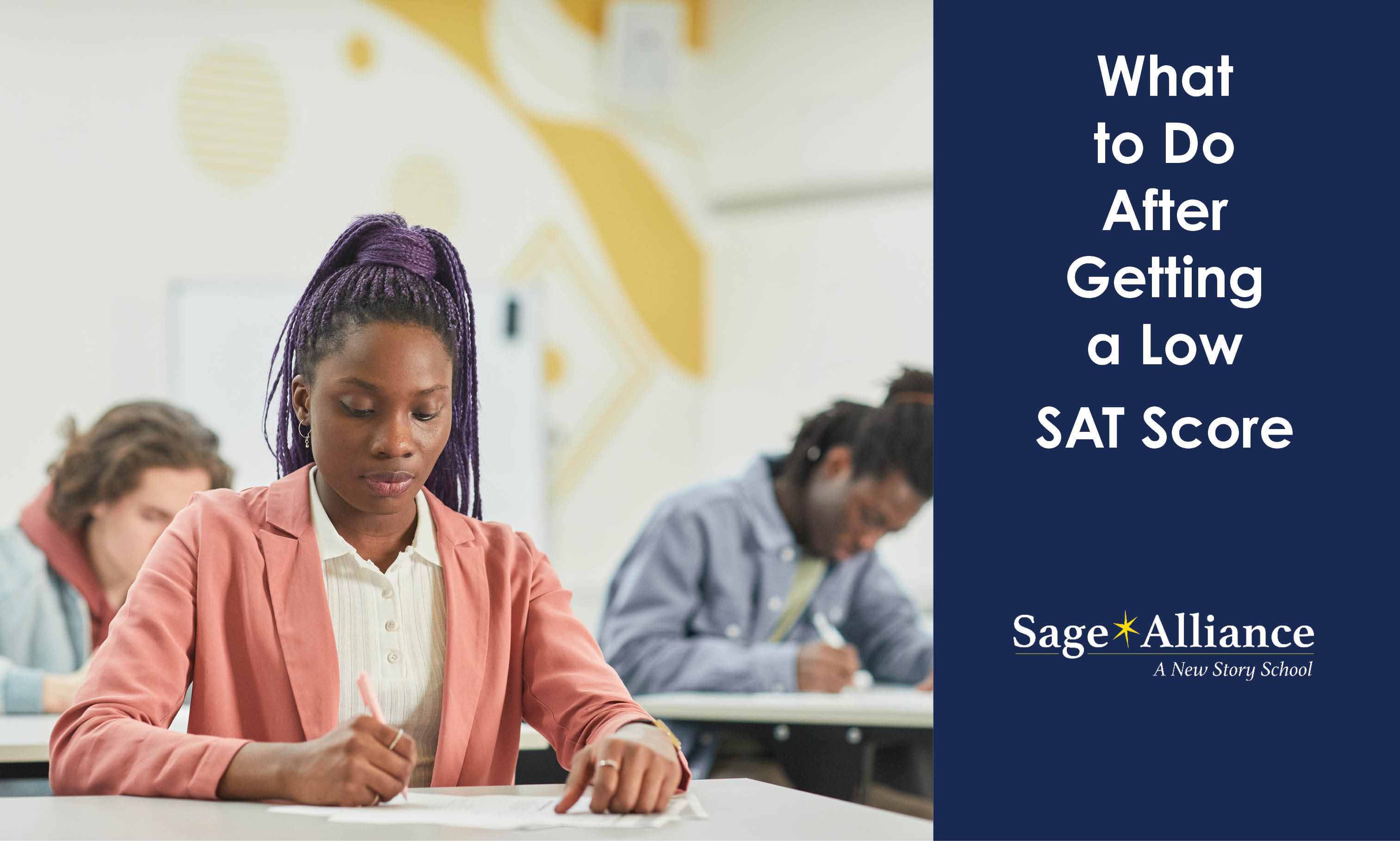 Students can spend months leading up to the SATs studying day in and day out. The SATs are just one more added stress for teens to worry about as they embark on the next big step in their life: college. In the midst of all this stress, students can find themselves overwhelmed on exam day. A lackluster score may put their top school out of reach and feel incredibly disheartening after all of that hard work. Moving forward after receiving a low score on the SATs is difficult but not impossible. Here's a list of things that both parents and students should consider on what to do next: 
1. Take some time to relax and reflect 
Remember, though the SATs may seem like one of the biggest moments in a young person's life, it truly is just a test. The good news is, the test can be taken again to try and increase the score. But first, taking some time to relax and reflect will be a good idea to help de-stress. After some much-needed downtime, try to figure out what went wrong. What areas were the strong areas, and which were the weak ones? Start there. 
2.  Plan & Study
After reflecting and figuring out which areas need improvement, it's time to focus in on those areas. Studying and taking practice tests on the particularly difficult sections is a great way to strengthen confidence and knowledge going into the second exam. Consider taking courses available to help improve scores, since working with a tutor can help clear up some confusion those thick SAT prep books can overlook. 
3. Other Application Strengths 
Whether you have received the SAT score they were hoping for or not, college applications provide plenty of opportunity in other areas to showcase strengths. One of the best areas to showcase ability is through the admissions essay. Make sure it is absolutely perfect, or as close to perfect as you can get it. Between grammar, structure, purpose and strength, the essay can often make or break the admissions decision. The essay can also be a great area to explain any struggles your teen has experienced throughout their academic career that may have affected their academic performance. In addition to that, many schools accept ACT scores in place of the SAT's. The ACT exam evaluates different academic applications than the SAT, and you might find those scores outshine the SATs. 
Remember, not all students are strong test takers and that's okay. Finding and focusing in on strengths is key. Encouraging them to try their best and not put any added pressure and stress onto them will go a long way. Colleges also take into consideration other factors such as GPA, the essay, sports and other extracurricular activities. 
Sage Day's College and Career Transition Department helps prepare each one of our students for the transition with a specialized plan as they approach high school graduation. 
Want to be notified of new articles and resources from Sage Alliance? Click here to submit your email and opt into our newsletter.